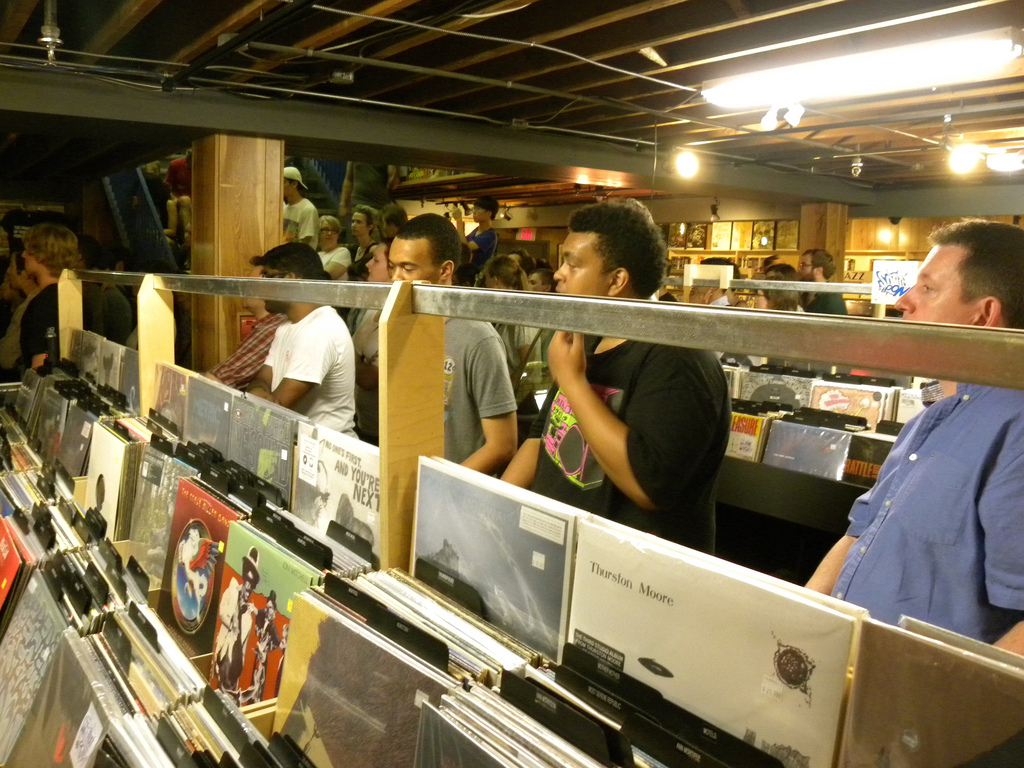 Radio Humber, through both our broadcasting and online content, always showcases the fact that Toronto has great music to behold. But there's more to the city's music footprint than just the artists that come out of it.
Toronto is home to some fantastic locations that allow music fans to practice doing what they love.
Here are three places in downtown that you need to go to if you're new to them.
1. Sonic Boom: If you haven't been already, then this needs to be at the top of your priority list. While it is famously known as Canada's largest independent record store, there's so much more than vinyl in this store. clothing, books, CDs, cassettes and a host of other things. Simply visiting it without making any purchases is an experience within itself, so check it out. Located on 215 Spadina Ave.
2. The Rex: Found on 194 Queen Street West, jazz and blues thrive here. It's a hotel bar that hosts some fantastic acts with a great environment to boot. You can find anything from a basic blues band to a Radiohed cover jazz band. The level of quality and versatility in the performances makes it an incredibly exciting venue.
3. Steve's Music Store: For anyone that places their love of music into an instrument of choice, Steve's Music is an iconic destination for your next purchase. It has been around for decades and shows no signs of slowing down. Large rooms are dedicated to an array of different styles and preferences of musicians, making it a versatile spot. You may even see a celebrity here and there once in a while, which is yet another fun incentive to at least make a quick visit. Stop by at 415 Queen Street West.
By: John Pattee