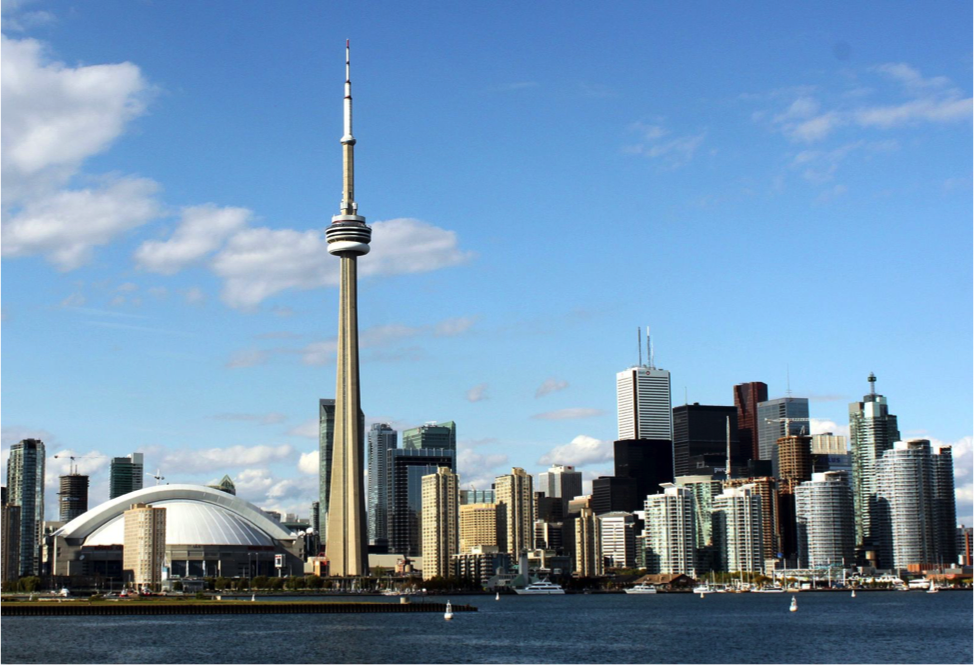 June 1st – 24th
If you are looking to explore the hot spots in the city while supporting the local LGBT community, look no further than Toronto Pride. With an estimated attendance of 1 million people, Toronto's Pride celebration is one of the largest in the world. From live performances and parties to marches and discussion panels, Toronto Pride has something for everybody.
June 8th – 17th
North by Northeast (NXNE) is a 10-day music festival featuring artists such as Chvches, Azealia Banks, Jazz Cartier and Lights. The organizers' goal is to connect emerging artists with digital content innovators. The festival includes a three-day event at Yonge-Dundas square with live music, comedy and visual arts. 
July 6th – 22nd 
Summerlicious is an annual food festival in Toronto with over 200 restaurants participating. Each restaurant offers a three-course meal during the two-week event. There are several newcomers to the festival this year, including Jamie Oliver's new Italian restaurant near Yorkdale, aptly named Jamie's Italian. Lunch menus range from $18-$28, while dinner menus range from $28-$48.
Beaches International Jazz Festival 
July 6th – 29th
Beaches International Jazz Festival is an annual event featuring a variety of music from all over the world. The festival will have several stages as well as a smorgasbord of food trucks. The three-week event kicks off with the Sound of Leslieville/Riverside, a showcase of local musicians. The second week of the festival will focus on international music with the Latin Jazz Carnival and the Beaches Village Music Series. 
July 7th – 8th
Salsa in Toronto is the largest celebration of Latino culture in Canada. It has art exhibitions, dance lessons, food venues and live music all within one weekend! The festivals' music event will showcase over 25 artists including Carlos Cruz, Bachata Swing Toronto, and Latin Groove Productions. 
August 2nd – 6th 
Toronto Caribbean Carnival is the largest of its kind in North America. Celebrating their 51st year, organizers of the carnival promise that this year's celebration will be bigger and better than ever. Offering only the best in Caribbean food, music and visual arts, this event wraps up with a 3.5 km parade on Lakeshore Blvd on August 5th. 
July 12th – August 4th 
The Toronto Summer Music Festival will feature performances from many world-renowned musicians. That said, the festivals' lectures, interviews, workshops and masterclasses are what truly sets it apart. Attendees will have the opportunity to meet and learn from the performers during the workshops and classes. This year the festival will feature music inspired by World War One, commemorating 100 years since the end of the war.
July 26th – July 29th
The Toronto Festival of Beer would be better described as a festival of beer, music and food! This year the festival will feature over 120 brands of beer from all over the world. There will be live music performances every night. I Mother Earth and Finger Eleven will be performing at the festival's final event on July 29th.
August 10th – 12th
This wildly popular food festival is held on the Danforth in the heart of Greektown. This celebration features contests, prizes, free samples and live music performances. This year, Taste of the Danforth will include a sports zone, a kids' fun zone, and a presentation of feature films entitled Hollywood on the Danforth.
August 31st – September 3rd
Buskerfest is North America's largest street performer festival. This year, the Toronto Buskerfest will include a Beer Garden and a pop-up dining experience offered by executive chef and culinary artist Jagger Gordon. And of course, Buskerfest will also feature its usual array of comedians, musicians, magicians, and acrobats.
Jon Lowe