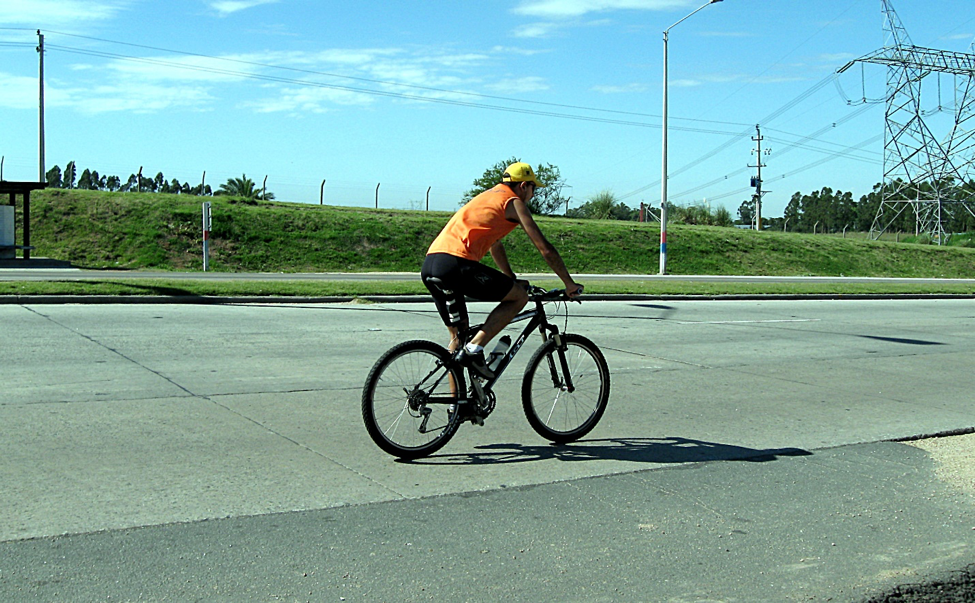 Only a Canadian would be brave and selfless enough to tour across the United States traveling from city to city donating all the money he makes to Mental Health America and The Canadian Mental Health Association, did we mention he's only using a bike. Nova Scotia native Rich Aucoin has taken to the streets of America, pedaling his way across the 51 states on his Press On Tour.
From Los Angeles, California to Philadelphia, Pennsylvania Aucoin will have biked a total of 4362km, the equivalent of 27 marathons, in the span of just three months. That's averaging a Marathon of biking every three days, a feat most people couldn't accomplish in a year! All to bring awareness to Mental Health, even donating all of his proceeds to charity along the way.
The most interesting thing about this is it's not his first time either. In fact, it's been a staple of his to tour around on bikes and on foot, with the release of his debut album in 2007 he toured across Canada using the same method. Donating money from the tour and his album to Childhood Cancer Canada.
After briefly touring with The Hylozoists, another indie band from Nova Scotia founded by his older brother Paul Aucoin, he returned to touring solo, running partial marathons between shows donating to the Canadian Cancer Society.
Rich Aucoin is definitely an artist to be inspired by. His music is breathtaking and his actions selfless. In the Indie scene, he is definitely one to watch with his new four-track EP titled "Hold"
Paul Cavarretta