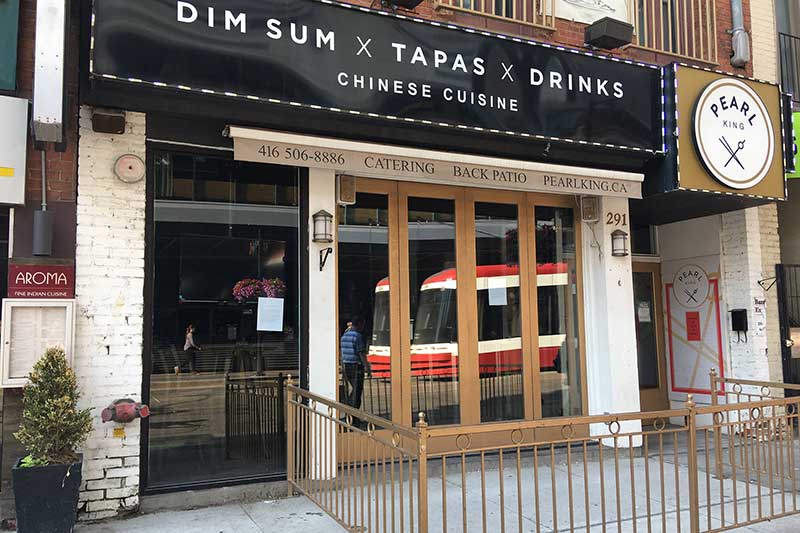 A lot of changes have come as a result of the King Street Pilot, and just Monday one restaurant is claiming that the pilot project is partially responsible for its closure
A King Street dim sum spot called Pearl King claims it had to close its doors immediately in part as a result of the pilot, as per a sign left on the door of the darkened storefront.
The note outlines that a "depression in market and as well as all these changes on King Street" has forced it to "close our operations at this location and shift back to headquarters" on Harbourfront.
A pilot project on King Street between Jarvis and Bathurst streets that began on Nov. 12, 2017 only allows vehicles, except TTC and emergency vehicles, to travel one block before being forced to make a right-hand turn.
The pilot has faced mixed reviews.
Earlier this year, it caused an uproar among local businesses, commuters and the city who all held differing viewpoints on how to best tackle potential revenue loss due to decreased traffic along the street.
However, as of now, pedestrians really seem to be loving the newly revamped King street and data from the city of Toronto from April indicates that everything is consistent with expected seasonal changes.
In response to the criticism, the city implemented a number of measures to help encourage customers to eat, drink and shop on King Street. Some of the initiatives include discounted parking in the area, the 'Food is King' promotion that gave diners a $15 credit to order food from several nearby restraints using the Ritual app and waiving the application fee allowing businesses to set up patio space in the curtsied lane of the street.
The pilot project is scheduled for one year.

Matthew Frank