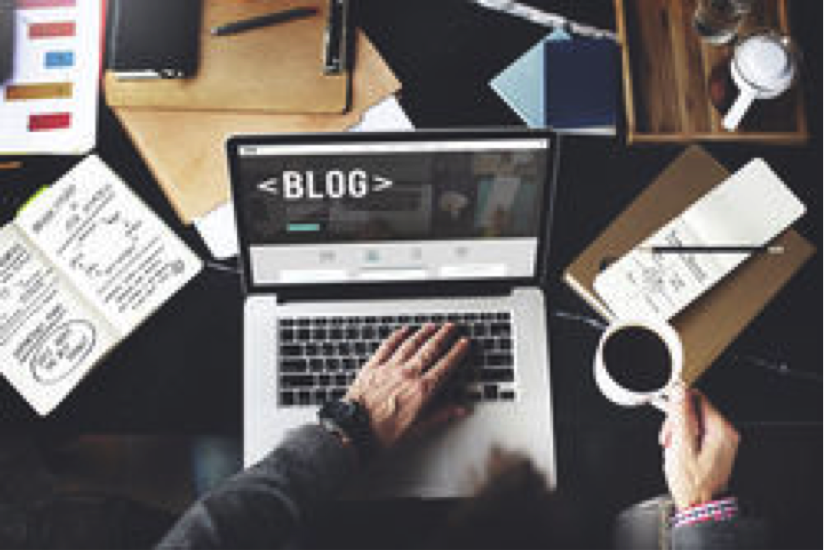 New to blogging? It's a lot of fun, having a little community to speak amongst and give advice. Whether if it's for moms, artists, writers or sports fanatics, there's something for everyone. And naturally some may gain the urge to start a blog of their own. And you should definitely go for it, here are a few starting tips:
Choose a Blog Name
If you're looking to gain attraction towards your blog, pick a name that sticks in people's minds. Yourname2696548 is a generic blog name and will more than likely get passed over. But something like MysticInk may catch the attention of a few. Also make sure that the name of your blog flows with the theme as well.
Set the Tone
What kind of blog are you going to run? A mommy blog? A DIY blog? Or maybe a lifestyle or sports blog? When you have decided on a theme, stick to it. People don't tend to follow a blog that'll bounce back and forth between baby care and pro wrestling. Make sure you like the theme and can commit to it long-term
See It as A Business
One of the biggest mistakes a blogger can make it seeing their blog as a hobby instead of a business. They fail to realize that their blog can bring in traffic and potential opportunities to make profit. So monitor the traffic and have an email list for people to stay up to date with your posts
Stay Real
The whole point of a blog is for you to be you, and that's what the readers come for as well. They want to read content from your point of view. If you start changing your tone of style and it become fake in terms of personality, people will realize and not visit your blog as often. So stay true to yourself.
Make It Visually Pleasing
Just having a white background with writing on it gets boring after a while. Instead, play around with the layouts that the websites provide you and add images to your posts. Have something for your readers to look at and they will appreciate it. It also helps give a better understanding of the post your making.
Plan Ahead
Have a few posts written out before hand so that you don`t need to stress on the day of posting. Look at the schedule of your blog and plan accordingly, have things ready before they`re due to post. If you don't have a schedule, set on up so that your blog doesn`t become a mess of posts and images being uploaded at random. It helps a lot.
Hopefully these all prove to be useful and starting your blog comes easy to you.
Thuriga Balasubramaniam