August is already here and if you haven't been visiting the beach, the time is now. Before you know it, you'll be stuck in class wishing you visited the beach when you had a chance.
Woodbine Beach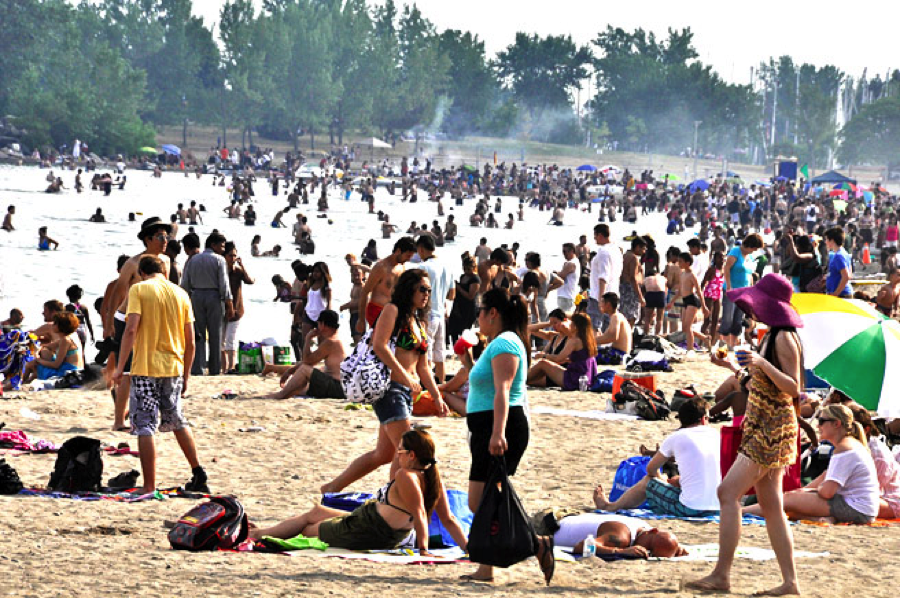 Source: Toronto Life
The busiest beach in Toronto features a long stretching boardwalk, 90 beach volleyball courts and is only minutes away from restaurants and boutiques on the trendy Queen East street.  If you enjoy beach hopping follow the boardwalk to visit Woodbine's neighbours: Scarboro Beach, Balmy Beach, and Kew Beach.
1675 Lakeshore Blvd. East
Sugar Beach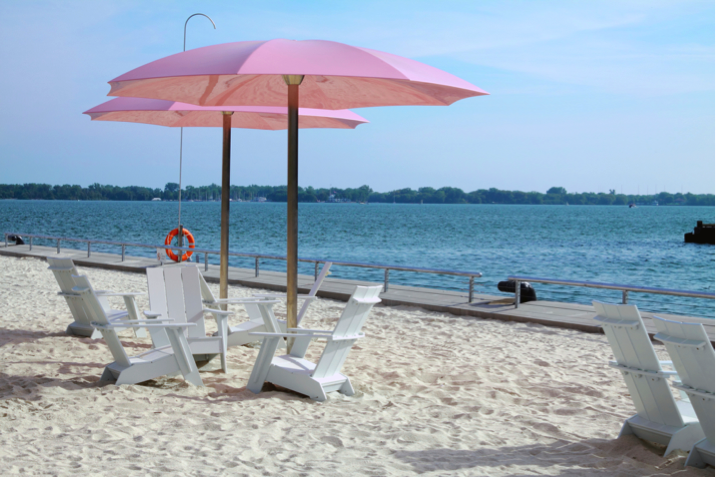 Source: FS Local
You can't actually swim at the award winning Sugar Beach but it's a great spot to visit if you're downtown looking to relax and get a tan. Sugar Beach is known for its pink umbrellas, 150 Muskoka chairs created from recycled plastic and the Sail-In Cinema ™.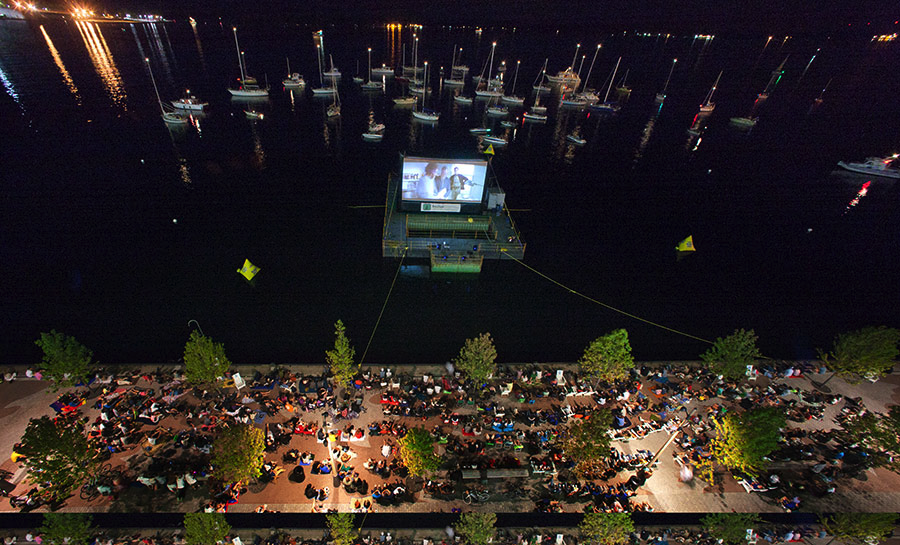 Source: Sail In Cinema
At night if you're on land bring a seat, and if you're in the water bring an anchor.
The following movies will be shown in August.
Ghost Busters - August 20, 2015
The Goonies - August 21, 2015
E.T. the Extra Terrestrial - August 22, 2015
Bluffers Park Beach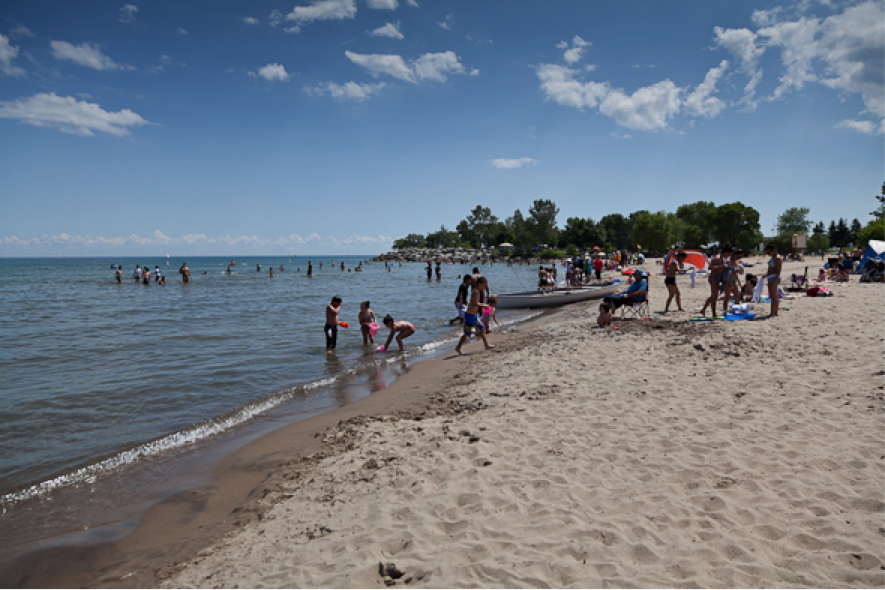 Source: BlogTO
Bluffers Park Beach is located at the foot of the Scarborough Bluffs. While there you should also visit the marina restaurant, explore the nearby trails and enjoy the view from on top of the Bluffs. 1 Brimley Rd. South, Scarborough.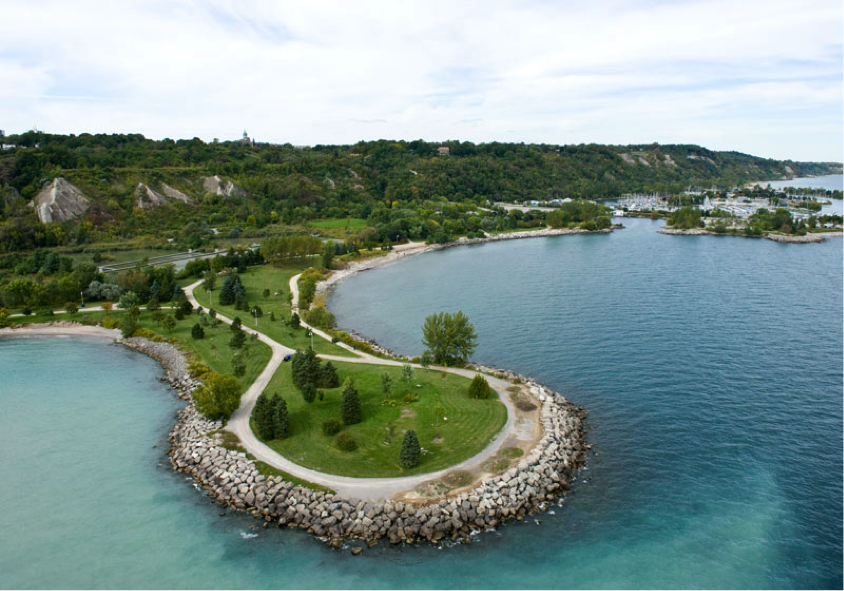 Source: Toronto.ca
Toronto Island Beaches
The Toronto Island has several beaches for you to visit and all you have to do to get to them is take a ferry from the Jack Layton Ferry Terminal at Bay and Queens Quay. The two-way fare costs $4.75 for students and $7.25 for adults.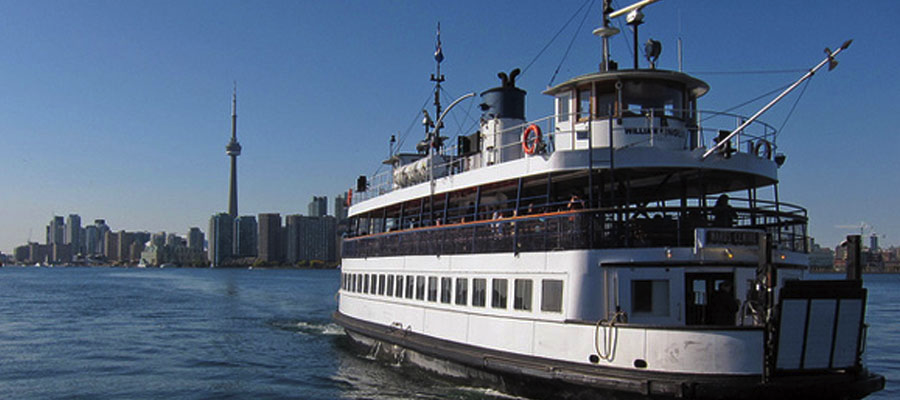 Source: Toronto Ferry Finder

Centre Island Beach is also known as Manitou Beach. Its only minutes away from the ferry docks and features a licensed bar and pizzeria. The water is warm yet shallow.

Hanlan's Point Beach  - There are only two clothing optional beaches in Canada and Hanlan's Point Beach is one of them. Take the Hanlan's Point Ferry to get there.

Gibraltar's Point Beach
If crowded beaches aren't your thing you're going to want to head over to Gibraltar's Point Beach. Not only is this beach the furthest point from any of the ferry terminals, its not labeled on the tourist maps. Take the Centre Island ferry to get there. 
Jeremiah Braithwaite