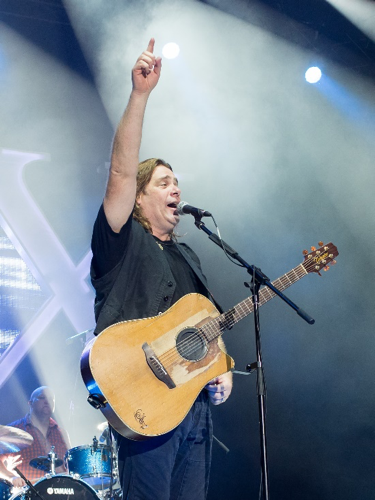 In the history of Canadian music it is hard to find an artist like Alan Doyle. The singer songwriter and even actor has been playing and representing the province of Newfoundland for 25 years and shows no sign of slowing down let alone stopping. Doyle is married with a son, he refers to as "the Prince," as is an avid fan of the historic Montreal Canadiens. Doyle has popularized the traditional music of Newfoundland, and been an ambassador of province, for that alongside his charity work saw him on May 10, 2018 become a member of the Order of Canada.
Alan Doyle was born in the village of Petty Harbour, Newfoundland into a musical family, on May 17, 1969. Doyle fell in love with music at a young age, even playing in his uncle's band as a teenager, but it would be at Memorial University his career was really about to start. While studying English at the St. John's University Doyle would meet Sean McCann, Bob Hallett and Derrell Power and form the iconic Canadian band Great Big Sea.
25 years ago Great Big Sea, a folk rock band front manned by Alan Doyle would release the first of nine studio albums, titled Great Big Sea. Despite the album failing to chart it was certified Gold. Over the next 20 years the band had 28 singles including "When I'm Up (I Can't Get Down)," "Ordinary Day," and "Consequence Free." Great Big Sea had quietly became one of the Canada's top selling acts all while staying true to their Newfoundland roots. During his time in Great Big Sea Doyle wrote with and occasionally performed with Academy Award winning actor Russel Crowe. Despite Great Big Sea's continued success after a compilation album and tour to celebrate the bands 20th anniversary, founding member Sean McCann left and the band went into hiatus, and eventually what Alan would describe in an interview in the Regina Post on November 5, 2015, as "retired."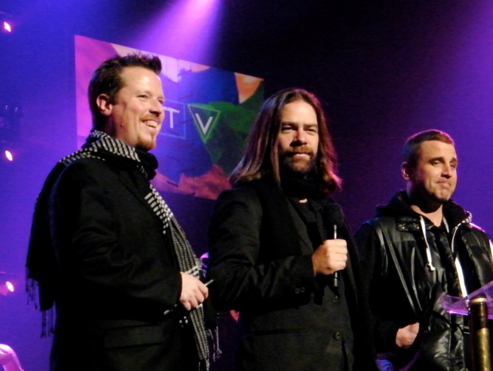 Despite the band being "retired", Doyle had a lot left to offer releasing his second of three solo albums entitled "So Let's GO" in January of 2015, which peaked at 13 on the Canadian charts. A few years later saw the October 2017 release of "A Week at the Warehouse" which has peaked at 26 in Canada. Doyle wrapped up the "Come Out With Me" tour that accompanied the album on May 5th, but will be back on the road at the end of June, including opening for fellow Canadian Dean Brody at the Budweiser Stage in Toronto on August 17th.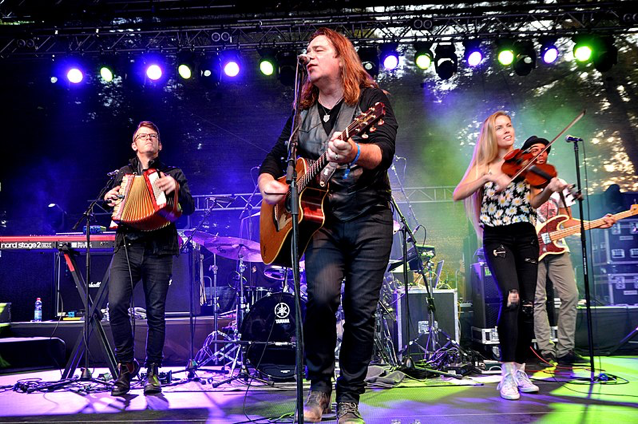 Away from the stage Doyle has written two books, both autobiographical, and appeared on the small and big screen, most notably a supporting role in the 2010 Russel Crowe blockbuster Robin Hood, as Alan A'Dayle. On the small screen he has portrayed a recurring role on the CBC hit series Republic of Doyle (set in his home province of Newfoundland), as well as Murdoch Mysteries.
On May 10, 2018 Doyle was awarded one of the most prestigious awards a Canadian could ever hope to receive, no not a Juno but the Order of Canada as a member, for his contributions to Newfoundland culture and his charity work. Doyle recently in February launched the A Dollar A Day Foundation, which challenges people to give a "small change to work for big change" as it come to mental health and addiction programs. Doyle would describe the experience of receiving the Order of Canada as "a real thrill and a very humbling experience" to CBC following the ceremony.
To be a musician and play for 25 years around the world let alone across Canada is something many aspire to, but very few are fortunate to get to live it. For Alan Doyle it's been a long road but one he still rides, now proudly a member of the Order of Canada.
-Everett Barilla